On 20th September 2014, the first-ever Digital Marketing Summit, organized by Bangladesh Brand Forum, took place in Dhaka. Some of the brightest minds of the digital marketing world were present at the summit. Experts shared their insights on effective digital marketing hacks and touched down on important subjects: mobile marketing, blogging, influencer marketing, etc. Speakers discussed their perspective and ideas in panel discussion using case studies which help shed some light on the digital world of marketing.
The session kicked off with Manan Mehta, Sr. Vice President and Head of Business, Razorfish, India. He talked about the leading brands in social media and pointed out the Facebook trend which shifted from gaining likes towards attaining user engagement. That's exactly how leading brands managed to yield success from their campaigns over the past few years. He mentioned that brands should be able to converse with their audience in real-time, consider their opinions and show them that their feedback is valued. He demonstrated examples of user engagement through videos of successful Digital Marketing Campaigns around the world. Talking about how businesses should be tech-savvy, he debated the rationale of keeping digital media in-house vs. hiring a digital agency. Even within an organization, companies should consider using internal social networks (such as Yammer) for engagement.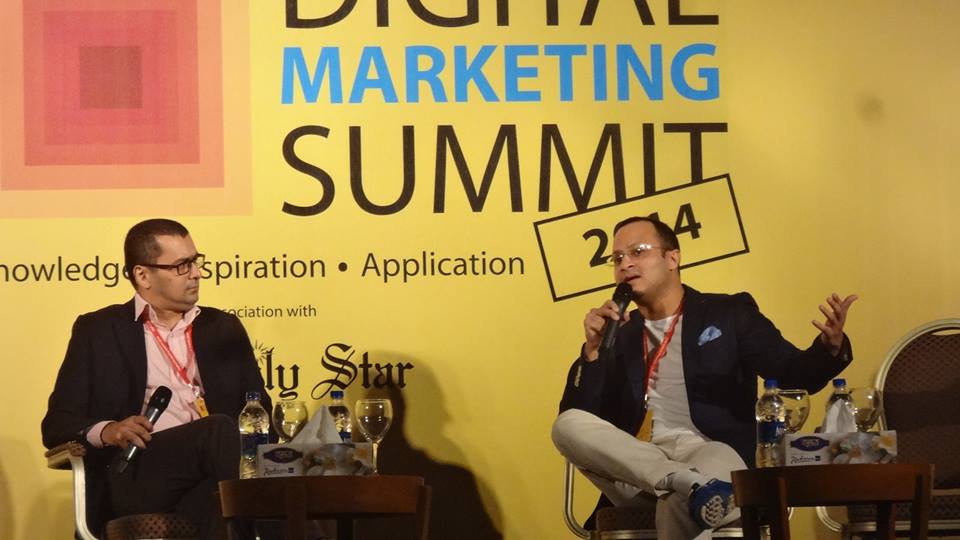 Following this session, Co-Founder of NewsCred, Iraj Islam was given the floor to share his thoughts on digital marketing. Iraj Islam shared the story of NewsCred. He focused on the transition from traditional to digital marketing. In his opinion, two major changes took place:
Push Marketing Vs. Pull Marketing
One is that the approach of marketing has changed from interrupted marketing to interactive marketing. Interrupt marketing, which is essentially Push Marketing, disrupted people in their everyday lives, and created a nuisance whilst Interactive marketing or Pull Marketing engages customers, discovers their needs, and makes the customers come to them.
Enhancing Customer Experience
The second radical change which took place was in the customer journey. Customers are well informed and there are a few steps in the buying process. This led to the discussion of how content, when designed and placed intelligently, can influence the customer's buying process and guide them through their journey with ease. He described advertisements as a "bleep" in modern marketing. Marketing needs to change to a user story from a product story and show how products/services can help them solve their problems because customers only care about whether the product is going to solve their problem or not. The concept of marketing changed from being about numbers and figures to be more about people that a brand and agency can interact with. He infused storytelling into content marketing and talked about how it's crucial for content marketing.
"Marketers are special. Because marketers are the caterers of the most special thing and that is storytelling."

– Iraj Islam
He ended his remarks on the note that marketers need to be as competent in technology as they are in marketing to reach the next level.
Iraj Islam's session was followed by a panel discussion on mobile marketing. Driver Alam, Associate Director of Cookie Jar moderated this session. Panel members included Kaymun Amin, Managing Director, VU Mobile; Nawbut Ali, Head of Marketing, Airtel; Tanim Ahmed, Head of Sales and Marketing, bdnews24.com; Hasan Mehdi, Head of Mobile, Samsung, and Rakibul Hasan, General Manager, MediaVest Bangladesh. They spoke about mobile advertising and it's fast penetration in the Bangladeshi market and scopes of improvement in this field. The Asia Pacific is the fastest-growing region in mobile marketing. But the most run-of-the-mill mobile marketing method of Bangladesh, bulk SMS, seem irksome to most. Kaymu Amin considers a few approaches on how to make mobile marketing interesting. He emphasized the importance of targeted marketing when it comes to mobile advertising. Simply put, if the message reaches the wrong audience it bears the risk of giving off a negative impression. Naw but Ali emphasized further how sharp targeting can measure and increase conversion. Since mobiles are the source of nearly 50% of the total traffic, Tanim Ahmed states the urgency of starting to monetize from this huge traffic.
"The aim of target marketing is to get a good response by conveying the message to the right audience."

– Kaymun Amin
Kaymu Amin pointed out several essential elements for effective target marketing: Depending on the campaign, it's crucial to choose the right platform, the right content, and decide the basis of targeting (e.g. demography, location, etc.). The execution becomes difficult if the advert agencies work alone. Mobile network operators also have a vital role to play here. On that note, Hasan Mehdi added that, if mobile network operators and advertisers aligned and integrated their work, mobile marketing will advance by leaps and bounds!
The session advanced to another panel discussion; this time the point of the conversation was the current state of digital marketing in Bangladesh and what needs to be done to take it ahead. Panel members: Ridwan Hafiz; Co-founder, Analyze; Ovick Alam, Co-founder & CEO, WebAble; Shourav Islam, CEO, Unifox Digital Media; Riyad S.A. Husain, CEO, Magnito Digital and Sidrat Talukder, Managing Director, StrateGeek Digital Marketing. The session began with a video presented by Ridwan Hafiz while he demonstrated user engagement in social media. In his opinion, if the content is designed to connect with the users, then it ensures that the campaign will go viral. Ovick Alam shared his story of a successful campaign where he helped Jaago raise sponsors for children's education by building a user-friendly micro-site. Following that, the panel addressed the question of what to do after the interaction is made.
"The beauty of digital marketing is that you can track the interaction your content has with its audience."

– Riyad S.A. Husain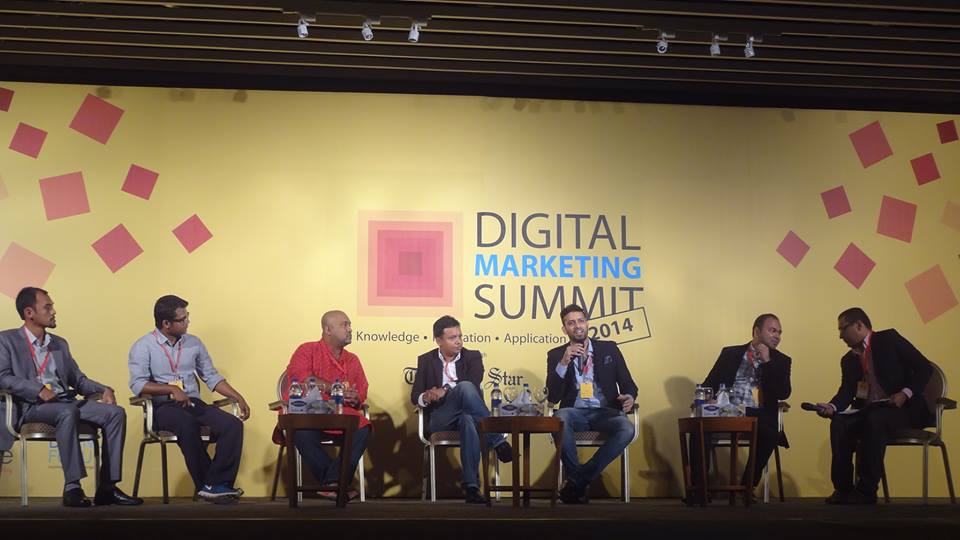 What good would going digital be if we cannot utilize the valuable information it offers us? Ovick pinpoints the need for a call to action for digital campaigns. Needless to say, Facebook is at the heart of social media in our country. But Ovick Alam debates that Facebook is in fact not the central platform for digital marketing. There is no alternative to having a website where organizations have access to a copious amount of information about their visitors, existing and potential customers.
"Proper campaigning requires bringing people to your website where you can control what information you receive."

– Ovick Alam
The discussion progressed to the basics of marketing and how fundamental principle remains the same; just how it is done changes.
In this day and age, experience is more important to customers than the product itself.
Riyad Husain emphasizes that instead of selling the product, the focus should be given to delivering the experience to consumers. Sidrat Talukder wrapped up the session by explaining that digital marketing is not just advertising for businesses, it's how an organization is structured to keep up with the dynamically changing world.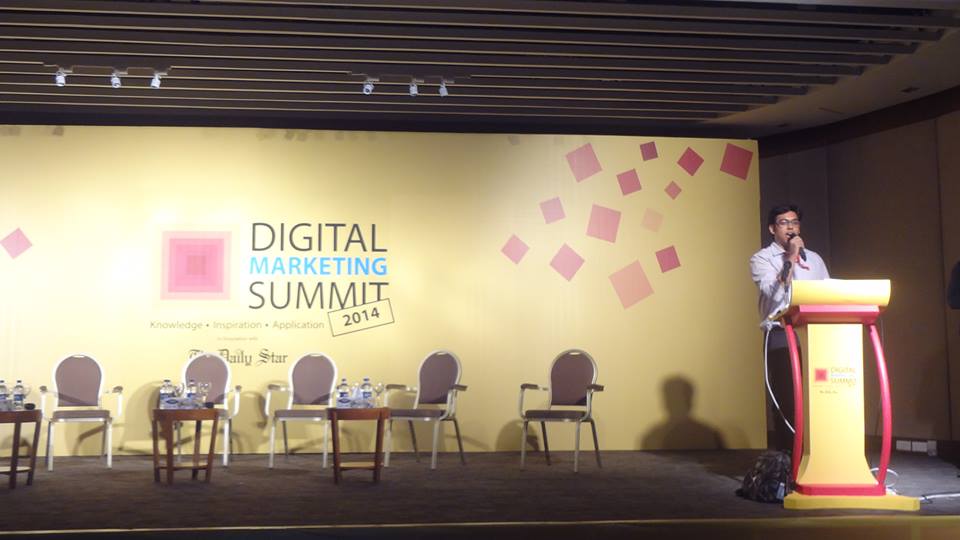 After a hearty lunch, Shariful Islam, Founder & Editor, Bangladesh Brand Forum, and Shadab Mahbub, Director, Technology, WebAble Digital launched Bangladesh Brand Forum's new publishing platform for Bangladesh!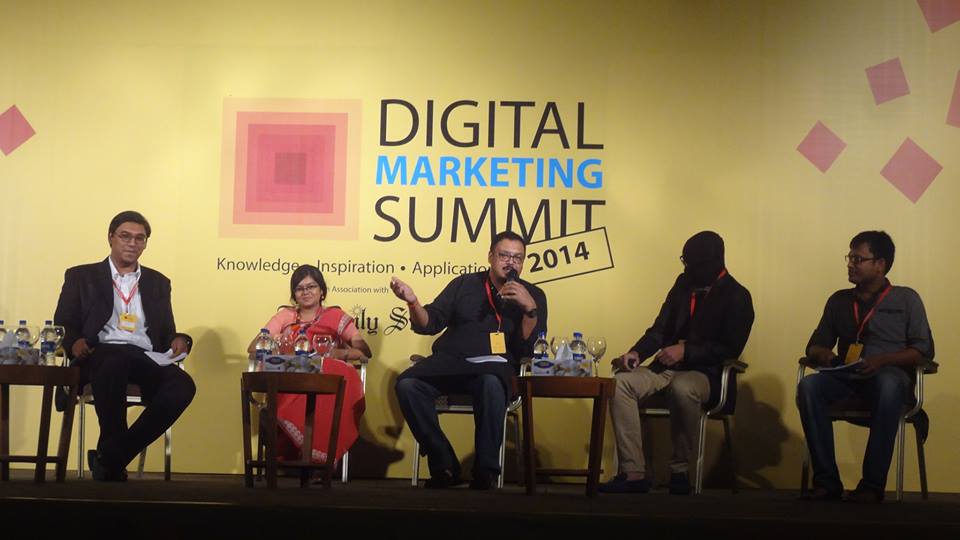 Soon afterward, the final panel discussion commenced, about storytelling. The top bloggers of Bangladesh came together to share their stories and discuss the essence of storytelling and its impact on people using social media. Panelists were Bloggers Camelia Kamal, Arif R Hossain, Chowdhury Shaheb, and Rajib Hasan. The session was moderated by Razeeb Hasan Chowdhury, COO, Ogilvy Bangladesh. Panelists shared tips and tricks on enabling user engagement via likes and shares and connecting with people. The session ended with Arif R Hossain showing an inspiring video on how one small step from an individual can make a big difference.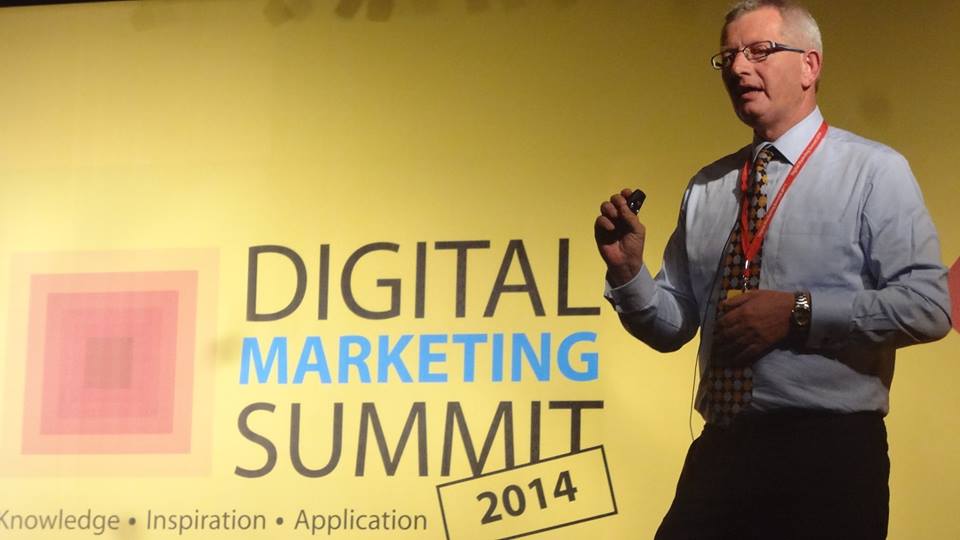 This brings us to the final session and the highlight of the event where keynote speaker Michael Leander discussed the elements of creating a successful digital marketing campaign. Here, he shed some light on why digital marketing campaigns fail, tips to make a campaign go viral, and how to get the best return from marketing investment. Even though we see campaigns and videos going viral every other week, the truth is, 9 out of every 10 campaigns fail to go viral. Michael Leander pointed out a few reasons why it happens and among them, most campaign failures were caused due to misconceptions, miscommunications, and poor decisions making by marketers. Marketers desperately try to reinvent the wheel, which results in their campaign's downfall. The key to making a campaign go viral, as stated by Leander, is to think about the various types of audience it aims to appeal to, to minimize the friction so it's easier for people to access it and not just go with the flow without considering the context.
Having said that, Michael Leander moved on to content marketing and inbound marketing. Pictures leave a lasting impression on people's minds and they can only be effective if the message can be placed in the right context. Along with pictures words too, have an impact on consumers. Michael Leander demonstrated how we could change the world through our words with a touching video.
"Don't count the customers you reach. Reach those who count."

– Michael Leander
Discussing the change in views on marketing, he said the way adverts talk to people is not a way people want to be communicated with. We need to speak their language through our content to truly reach out to them. To get the best return on marketing investments marketers need to stop marketing and start listening. They should respond to all opinions, be it positive or negative.
"If you talk to people the way advertisements talk to you, they might punch you in the face."

– Michael Leander
Michael Leander also shared his insight on website structures so that they can be used to their full potential. A website needs to separate its target audience and create a clear path for navigating. It needs to focus on usability and conversion paths. To get the most conversion, it has to be designed in a way that makes it easy to understand for potential consumers, and they know where to go next with ease.
To end the wonderful session, Michael Leander emphasized that an ample amount of time needs to be spent on training the employees.
The first Digital Marketing Summit ended on a remarkably inspiring note! The diverse group of marketers and storytellers, with their perspectives, captured the audience and gave them a lot to think about. Safe to say, everyone will be looking forward to the next event!
---
Want a comprehensive check-list for your Digital Marketing team? Download The Digital Marketing Dictionary today and stay ahead in digital.